Posted at January 18, 2023
Posted In Carbon Capture, depreciation, Investing, Taxes
Depreciation is an annual income tax deduction that allows you to recover the cost of wear and tear, deterioration, or obsolescence of a certain property over the time of its use.

For example: if you purchase a $10,000 piece of machinery that you'll use for ten years, rather than claim the expense of the full $10,000 in year one, you might write off $1,000 per year for ten years.

You can depreciate most types of tangible property (except land), such as buildings, machinery, vehicles, furniture, and equipment. To be depreciable, the property must meet all the following requirements.
It must be property you own.
It must be used in your business or income-producing activity.
It must have a determinable useful life.
It must be expected to last more than 1 year.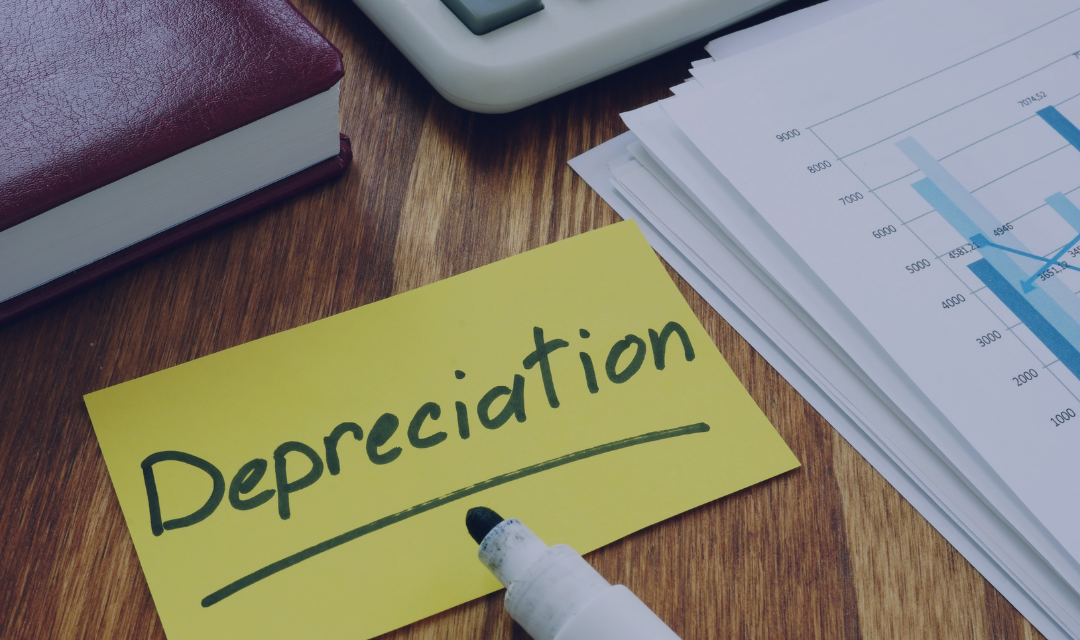 Bonus depreciation is a way to accelerate depreciation. Now, what's the difference?

It is a tax incentive that allows a business to immediately deduct a large percentage of the purchase price of eligible assets, such as machinery, rather than write them off over the "useful life" of that asset.

Bonus depreciation is also known as the additional first-year depreciation deduction.

We've previously talked about how the Tax Code is designed as an incentive system. Bonus depreciation was created as a way to encourage business owners to purchase assets and stimulate the economy.

Because of the Tax Cuts and Jobs Act of 2017 (TCJA), a business can write off up to 100% of the cost of eligible property purchased after September 27, 2017 and before January 1, 2023. However, that 100% limit begins to phase down after 2022.

Starting in 2023, the rate for bonus depreciation will be:
2023: 80%
2024: 60%
2025: 40%
2026: 20%
Here are the steps you can follow to take advantage of bonus depreciation: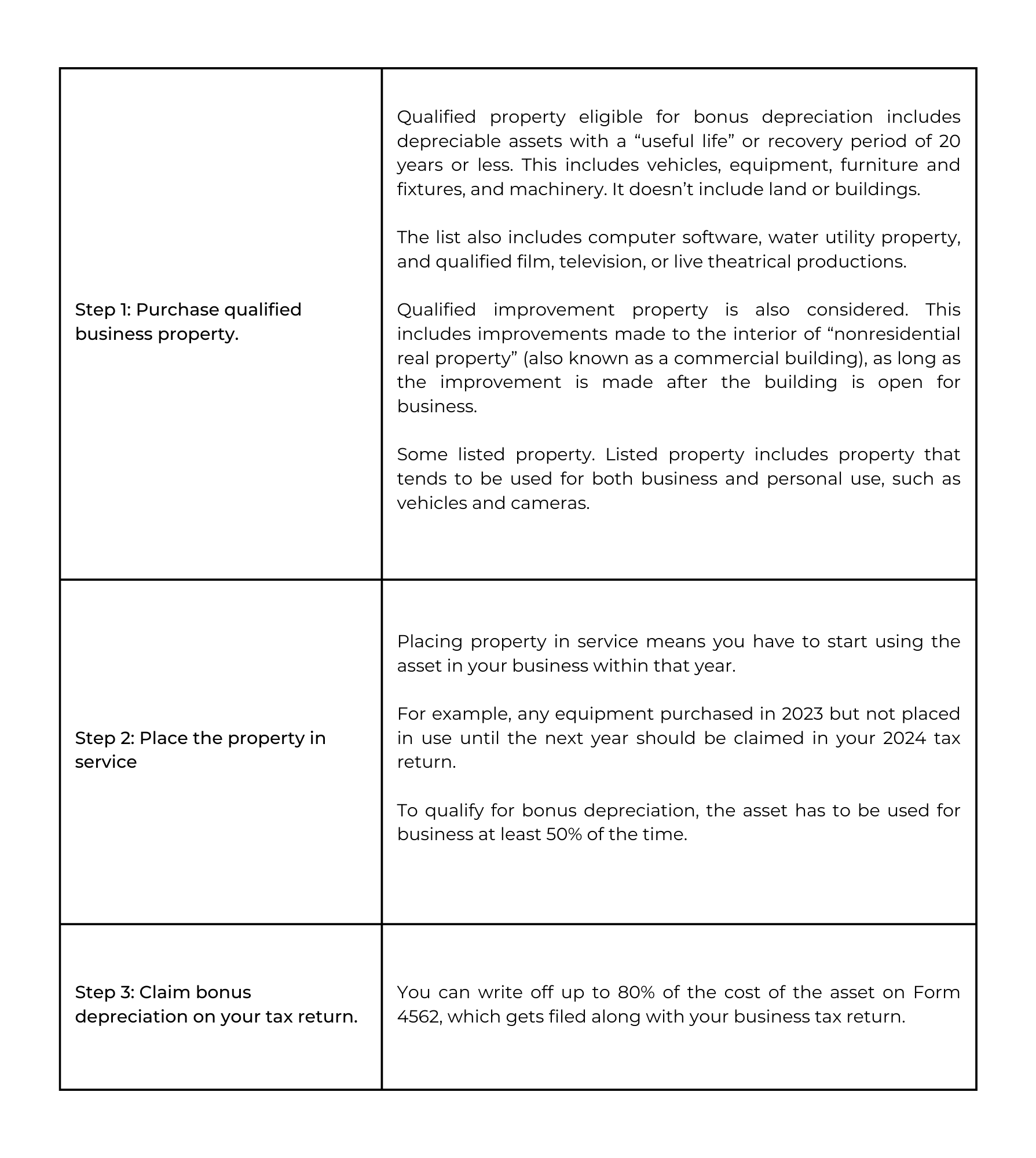 How cost segregation is used for bonus depreciation
One way to increase the value of bonus depreciation is to use a cost segregation study.
A cost segregation study refers to the process of splitting elements of a property into categories for tax reporting purposes. Essentially, the study accelerates depreciation so that the owner can claim a higher tax deduction immediately.
The primary goal of this study is to identify all property-related costs that can be depreciated over 5, 7 and 15 years. By categorizing building elements into asset classes, it makes these respective parts eligible for whatever bonus depreciation percentage is available in the year placed in service.
These studies are performed by teams of accountants, engineers, and building construction professionals. They identify and assign costs to the parts that are "dedicated, decorative, or removable". These elements are eligible for cost recovery over shorter periods, compared to that of the real property.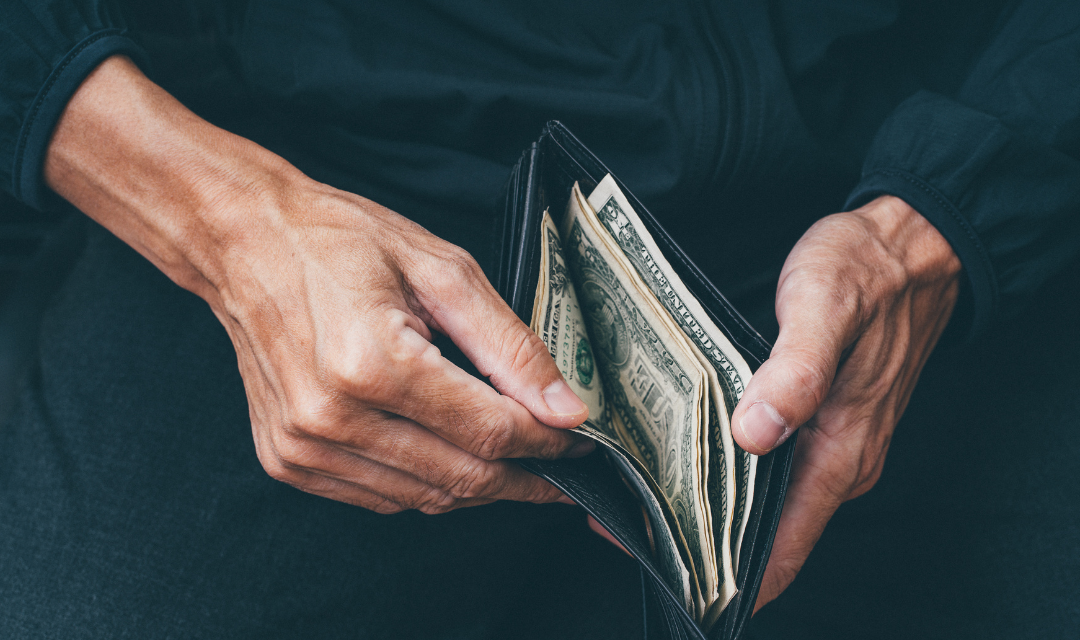 The tax strategy of using bonus depreciation against ordinary income
Our Carbon Capture Fund is set up over a 7-year term that allows for 1x Bonus Depreciation of approx. 80% in the first year with 20% depreciation spread out over the next six years.
For example: If you were to invest $100K, you would write off $80K with an additional 20%.
A leveraged investment, wherein the investor guarantees a loan for the equipment and would be given 2x bonus depreciation. There is also a depletion allowance which may offer investors an additional deduction of up to 15% annually on the solvent and oil revenue.
Because Carbon Capture involves the production of oil, it can be considered as "active income" by the Tax Code and can be claimed against W-2 income in the first year. How this is all executed depends on the entirety of your financial situation — don't miss out on this strategy to reduce your tax payout.
Carbon Capture Fund
Our most popular investment solution provides quarterly payouts and tax deductions.
Patented CO2 NOMAD Mobile Carbon Capture Technology units pull the CO2 out of natural gas using a proprietary solvent. The saturated solvent can then be used for enhanced oil recovery.
Carbon capture and sequestration is in high demand as oil and gas companies are being pressured to lower their carbon footprint, maximize existing well production, and lower the cost of production.
Investors receive quarterly preferred returns and bonus depreciation which is deductible against ordinary or W2 income.
Join our Advance Notice List for updates on our Carbon Capture Fund!
This summary is for informational purposes and to gauge potential investor interest. This summary is not intended to be a securities offering of any kind. Prior to making any decision to contribute capital, all investors must review and execute all private offering documents, including the Private Placement Memorandum and its exhibits, which contains the complete information about this investment opportunity. The information contained herein is from sources believed to be reliable. However, no representation by Match Real Asset Partners, LLC, either expressed or implied, is made as to the accuracy of any information on this property. All investors should conduct their own research to determine the accuracy of any statements made.